Business Broker Daytona Beach - Florida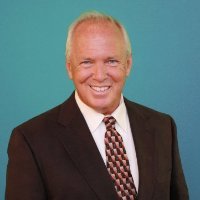 The Rainmakers Consulting Group was founded with the goal of assisting individuals who are interested in buying or selling a small to mid size business. Our goal is to provide the services and skills necessary to achieve successful outcomes for both buyers and sellers. Buying or selling a business can be emotionally charged and quite frankly a bit scary at times. The Rainmakers Consulting Group provides professional guidance throughout the entire process. Mr. Funaro is a licensed professional and member of the Business Brokers of Florida and the Florida Board of Realtors. He is also a registered franchise consultant affiliate with the Business Alliance in Seattle, Wa, the largest independent franchise brokerage in the US.
Mr. Funaro as President and CEO has over 35 years of business experience and has owned/operated 22 of his own companies during his career. His knowledge in the areas of valuation, marketing, real estate, negotiating and market trends are put to use with every client we serve.